About Us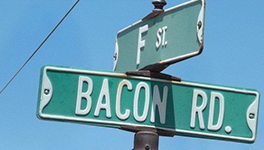 Westin Packaged Meats is an industry leader in processed bacon. State of the art facilities and proprietary processes has made our company one of the nation's top producers of bacon bits, bacon-flavored bacon bits, salad toppers and related products.
Read More
Baconology
and the History of Bacon
Bacon is one of the first processed meats in our history. Learn more about this meat that people just can't get enough of in the history of bacon and baconology.