About Our Company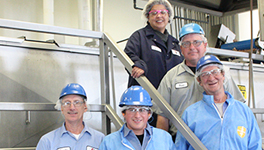 Westin Packaged Meats is a subsidiary of Westin Foods and an industry leader in bacon bits, bacon pieces and fully-cooked bacon products.
With a state-of-the-art facility in Fairbury, Nebraska, Westin Packaged Meats has leveraged proprietary processes and consistent output to create some of the most convenient, tasty and price conscientious bacon and salad topper products in the bacon market place today. 
News Room
What We Offer
Our bacon products are perfect for:
Food Service Distributors
Retailers
Restaurants & Deli's
National Accounts
Manufacturers
Brand Marketers
Learn More
Our Facility
State-of the art facilites and proprietary processes make our company an industry leader.
Our products are made in state-of-the-art facilities using up-to-date and proven manufacturing principles while adhering to the highest standards in foods safety.  We invest in processes and procedures to ensure a consistently great tasting and performing product.  We give you product and packaging options, competitive pricing and on-time deliveries that are critical in today's environment.

Westin Packaged Meats, Fairbury, NE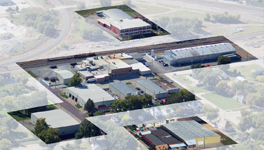 Founded in 1969 with a handful of employees.
Specializing in Real & Bacon Flavored Bacon Bits.
In 2013, the 300th million pound of real bacon, was cooked
Safe Quality Foods (SQF) Level 3 Certification from Silliker Global Certification Service.
Foodservice industry's largest manufacturer of Real & Bacon Flavored Bacon Bits.
Employees are dedicated to quality.
Experienced and innovative team.
Our Certification
Westin Packaged Meats is a proudly certified SQF via Silliker Food Safety and Quality Solutions.
This is an important distinction about our facility. We regularly undergo scheduled and unscheduled inspections by Silliker. The audits demonstrate our commitment to the highest standard of food safety and quality. With heightend consumer awareness on the food they consume, today's consumer and our clients want verifiable proof and transparency when it comes to our commitment to excellence.

Our Experience
Bacon is our business!
Our experience in the marketplace has allowed us to stay ahead of the demands and needs of our customers. From the beginning, our products have set a new standard for innovation and high quality bacon products.  With strict production guidelines and using only the very best ingredients, Westin Packaged Meats' product offerings answer the needs and wants of the most scrutinizing customer.