Application Tips
Read the application carefully and complete all questions.
Include details and be specific.
For questions regarding the application for Fairbury, NE at (402) 729-3379. 
Quality & Safety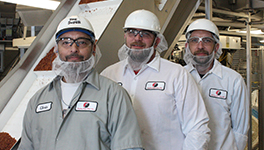 Westin Packaged Meats is dedicated to keeping our employees safe to by complying with all health, safety and environmental rules and regulations. We continuously strive to improve safety and environmental performance.